ANNOUNCEMENTS
One Book, One School Missy Piggle-Wiggle

By Ann M. Martin with Annie Parnell
PTO hopes that every family enjoys reading this book together. Each student will be bringing home a schedule and packet of fun activities to do with each couple chapters. At the end of the book, we will have a Trivia/Book Fair Night on Friday, February 22nd.
All schools are closed Monday, January 21st for Martin Luther King Jr./Equality Day .

School resumes Tuesday, January 22nd.

PTO Family Movie Night

Friday, December 14 5:30 pm
Anderson Gym - students must be accompanied by an adult. Bring blankets and pillows! Free "elf" treats!
Santa's Secret Shop will be open 5-6:30 pm.
DON'T FORGET TO DRESS AS AN ELF ON FRIDAY!

Santa's Secret Shop Dec 12-13

Shopping Schedule during classes on: Wednesday, Dec 12 O'Donnell, Finney, Kallhoff, Pederson, Williams, Mabie, Cox, Bortz
Thursday, December 13 Lance, Parker, Woods, Finnoff, Ramsey, Mitchell, Gallegos

All items priced $1 to $12, most under $3.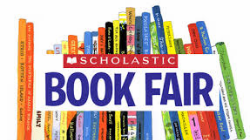 Friday Sept 28 is Picture Day
Please send your student with their picture day envelope or order online at mylifetouch.com using ID: CG218177Y0
East Triad Homecoming Parade Friday Sept 28 5:00
Anderson would like to invite families to come walk in the parade and represent our awesome school. The Parade route will take place in front of East High School. We will have a banner for students to carry. More details on the flyer below.
ANDERSON HAWKS
WALK- A- THON
Friday, September 21st. Anderson Baseball Field
12:30-1:00 First Grade 1:05-1:35 Fourth Grade
1:40-2:10 Third Grade 2:15-2:45 Kindergarten
2:50-3:20 Second Grade




Anderson Open House
Monday, Aug 27th Kindergarten 4:45-5:15 PM
1st - 4th grades 5:15-6:00 p.m.
Come meet your teacher, see your classroom and drop off your school supplies.


Anderson Talent Show
Monday, June 4th 1:00 p.m.
STEAM NIGHT/BOGO BOOK FAIR FRIDAY,MAY 18TH 5:30-7:30
Free open house for families to explore science, technology, engineering, arts and mathematic areas. Learn about how STEAM is used in our classrooms and community. Activities will take place in the gym and classrooms. $2 can buy you a slice of pizza and drink or Culver's Custard.
Anderson Mini Bank is Open on Fridays!
Bank days are May 4th, 11th, 18th, 25th and the last one is June 1st.
Please bring money and applications only on Bank days.
Any questions please email Olivia.Mabie@Laramie1.org
Anderson Student Council is asking for donations for Cheyenne Day of Giving
Kindergarten - Toothbrushes and Toothpaste
First Grade - Lotion and ChapStick
Second Grade - Deodorant/Antiperspirant
Third Grade - Bar Soap
Fourth Grade - Shampoo and Conditioner
Trial and standard sized of all items needed. All items must be new.
Collection bags will be in each classroom.
All donations due no later than Friday, May 3rd.
Student council will donate a $1 for every item donated, making your donation go even further! Thank you!
Skate Night Wed. Jan . 31st at Roller City 5 - 7 pm
PTO will pay for Anderson Students, siblings and Parents to skate. Pay $3 to upgrade to blades. All children must have adult supervision the entire time!
$3.50 meal options available: Hot Dog, Chips and a Drink
Chili Cheese Nachos and a Drink
Slice of Pizza and a Drink






Class Color Day Wed. Jan. 31st
Let's make Anderson extra colorful for the day! Wear your grade level's color from head to toe! Be sure all outfits are school and weather appropriate.
Kindergarten - Red 1st Grade - Orange
2nd Grade - Yellow 3rd Grade Yellow
4th Grade - Blue
Christmas Break
Thursday, December 21st thru Monday, January 1st
School resumes Tuesday, January 2nd



Pajama Day Friday Dec 15
Anderson students may wear pajamas to school.
Be sure all clothes are weather appropriate.
Students must wear shoes! Stay in your pajamas and come watch The Polar Express at 5:30 p.m.


Polar Express Family Movie Night December 15 5:30 p.m.
Wear your pajamas, bring blankets and pillows. Parent supervision is required. Free milk and cookies.


Santa's Secret Shop
December 13 - 14 each class has a scheduled time to shop during the school day.
Also Friday, December 15 5:00 - 6:30 p.m.
Candy Cane Grams for sale in the lobby before school, during lunch, and during Movie Night.
Tuesday, Dec 12th - Tuesday, Dec 19th.
50 cents per gram
Grams will be delivered Dec 20th
The Second Grade Classrooms need your help!
November 27 - December 1
Each classroom will have a donation box to collect non-perishable food items.
All donations will be going to the Salvation Army.
The classroom with the highest participation will receive a prize!
***UPDATE*** Thanks to our Anderson families we donated 700 cans of food to the Salvation Army. Way to go Hawks!
**** Break Dates****
Wednesday, Nov 22 - Friday, Nov 24, 2017
Happy Thanksgiving!




PTO MEETING IN THE LIBRARY
TUESDAY, NOVEMBER 14TH AT 6:00 PM
Anderson Holiday Luncheon
Kindergarten, 1st & 4th grade - 11:00-11:45 am
2nd & 3rd grade - 11:50 am - 12:35 pm
Pizza Kit Pick Up Wed Nov 15th 3:00 pm - 5:30 pm
Please pick up kits as soon as possible. Remember, if the products thaw they can be refrozen once. We will not be responsible for any kits remaining as we do not have storage onsite for them. All products not picked-up by 5:30 pm will be donated to a local charity.


Christmas Program Dates
December 5th Kindergarten,1st & 2nd grades
December 12th 3rd & 4th grades
Both programs will be in Anderson's gym at 2:00 p.m.
November 13th-28th Help our community as winter gets closer! Please donate: hats, gloves, mittens, scarves & socks. Donate items to help those in need. All items must be new. All sizes are appreciated. Collection bags will be located in each classroom. The two classrooms with the most donations will earn a prize. Student council thanks you for all your donations.
Don't forget to change your clocks this weekend!
Thank you for attending Parent/Teacher conferences.
Skate Night Wed Nov 8th
Where: Roller City 5506 Weaver Rd
PTO will pay for Anderson Students and sibling skate (using regular skates)
$3.50 combos (hot dog or chili cheese nachos or slice of pizza with drink)
$3 to upgrade to roller blades
$5 for non-students or siblings to skate
All children must have adult supervision.
Red Ribbon Week Nov 6th-10th
Monday, Nov 6th - Wear clothes backwards and/or inside out day
Tuesday, Nov 7th - Crazy hair day
Wednesday, Nov 8th - Wear bright colors and neon day
Thursday, Nov 9th - Wear your favorite pajamas day
Friday, Nov 10th - Wear red, white and blue day
Please make sure all outfits meet school dress code rules. Thank you!
WINTER WEATHER IS FAST APPROACHING: please ensure you send your kiddos to school with cold weather clothing. Our students attend outside recess on a daily basis and we want to keep them protected against Wyoming's weather.
Girls Basketball Schedule 2017
Mon. Nov 6 And vs Davis
Thurs. Nov 9 PW vs And
Tues. Nov 14 Jess vs And
Thurs. Nov 16 And vs Sadd at Meadowlark
Wed. Nov 29 And vs Dil at Meadowlark
Tues. Dec 5 Hobbs vs And
November 2-3, 2017
Our teacher's are looking forward to sharing your student's progress with you.
Anderson Book Fair
Tuesday, October 24 - Thursday, October 26
9:00 a.m. - 3:00 with their classroom.
Family Nigh Thursday, October 26
5:00 - 7:30 p.m.
Thursday, October 26th
Dinner, Bingo/ Trivia and Book Fair Night!
Free pizza, water and lemonade provided for Anderson families. 1 free bingo board per student. 25 cents each or 5 for $1 for additional bingo boards. The Book Fair will be open from 5:00 p.m. - 7:30 p.m.
Friday, September 15th is picture day. Lifetouch will be here from 8:00 a.m. to 1:00 p.m. taking individual pictures.
Anderson's 3rd Annual
Color Run -Thursday, September 7th 6 p.m.
PTO wants to kickoff the 2017-2018 school year with a colorful celebration! All Anderson students and families are invited to run or walk. We recommend you wear white and sunglasses. Pizza, water and popsicles will be served for all to enjoy! Please park in the street, the parking lots will be used during the Color Run. Please no dogs.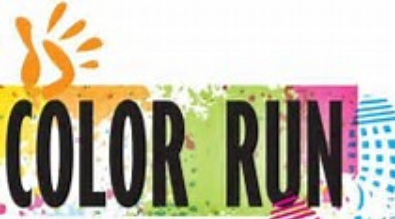 Come join us for our

Open House on

Monday, August 28, 2017 at 5:15 p.m. to 6:00 p.m.

Meet your child's teacher, see the classroom and drop off your school supplies.
DUE TO WEATHER CONDITIONS OUR 2ND GRADE "NEW PARENT WELCOME" MEETING HAS BEEN CANCELLED AND RESCHEDULEDD FOR NEXT TUESDAY, MAY 23RD @ 5:15
PTO Sponsored BBQ Dinner & Barn Dance
Friday, May 19th 6:00-8:00 p.m. for all students and their families, 6th grade can stay until 9:00 p.m.
There will be $5 BBQ Pork Sandwich dinner or $4 Hot Dog Dinner, 5 tickets for $1 Summer Basket Raffle and we request that each person brings one canned food item to donate to a local charity.
ADVICE FROM A HAWK
Soar to new heights.
Be a keen observer
Rise above it all
Spread your wings
The sky's the limit!

2017 Girls Volleyball Schedule
March 13th And at Davis
March 15th Hobbs at And
March 21st And at Sadd
April 4th PW at And
April 11th And at Dild
2017-2018 Kindergarten Registration is April 25th and 26th from 8:00 a.m. to 4:00 p.m. Parents will need to provide proof of address (light/gas bills, lease or mortgage papers), birth certificate, any legal guardianship papers, and current immunization records. Registration is completed online and kindergarten screenings will take place May 10th and 11th.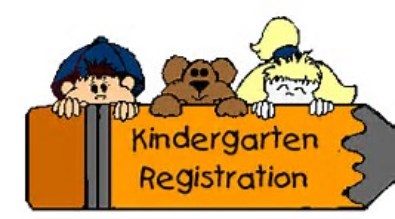 2017-2018 Registration & Address Verification will take place from April 21st - May1st. Parents will need to complete online registration for their student and bring in a current proof of address. Acceptable forms are light/gas bills, lease or mortgage papers.
Fundraiser start date: 3/10/2017
Order Forms due: 3/22/2017
Collect payment at the time you take orders. Make checks payable to Anderson PTO or do an online order at
http://www.pizzakit.com/fundraising-products?shop=1&f=329810&s=203354
Pick Up Orders & shop at the BOGO Book Fair: 4/14/2017 3:00-6:00 p.m.
We will not be responsible for any kits remaining as we do not have storage onsite for them-they will be donated to a local charity.