ANNOUNCEMENTS
about 1 month ago
Friday, September 15th is picture day. Lifetouch will be here from 8:00 a.m. to 1:00 p.m. taking individual pictures.
Anderson's 3rd Annual
Color Run -Thursday, September 7th 6 p.m.
PTO wants to kickoff the 2017-2018 school year with a colorful celebration! All Anderson students and families are invited to run or walk. We recommend you wear white and sunglasses. Pizza, water and popsicles will be served for all to enjoy! Please park in the street, the parking lots will be used during the Color Run. Please no dogs.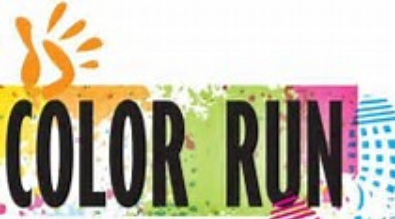 Come join us for our

Open House on

Monday, August 28, 2017 at 5:15 p.m. to 6:00 p.m.

Meet your child's teacher, see the classroom and drop off your school supplies.
DUE TO WEATHER CONDITIONS OUR 2ND GRADE "NEW PARENT WELCOME" MEETING HAS BEEN CANCELLED AND RESCHEDULEDD FOR NEXT TUESDAY, MAY 23RD @ 5:15
PTO Sponsored BBQ Dinner & Barn Dance
Friday, May 19th 6:00-8:00 p.m. for all students and their families, 6th grade can stay til 9:00 p.m.
There will be $5 BBQ Pork Sandwich dinner or $4 Hot Dog Dinner, 5 tickets for $1 Summer Basket Raffle and we request that each person brings one canned food item to donate to a local charity.
ADVICE FROM A HAWK
Soar to new heights.
Be a keen observer
Rise above it all
Spread your wings
The sky's the limit!

2017 Girls Volleyball Schedule
March 13th And at Davis
March 15th Hobbs at And
March 21st And at Sadd
April 4th PW at And
April 11th And at Dild
2017-2018 Kindergarten Registration is April 25th and 26th from 8:00 a.m. to 4:00 p.m. Parents will need to provide proof of address (light/gas bills, lease or mortgage papers), birth certificate, any legal guardianship papers, and current immunization records. Registration is completed online and kindergarten screenings will take place May 10th and 11th.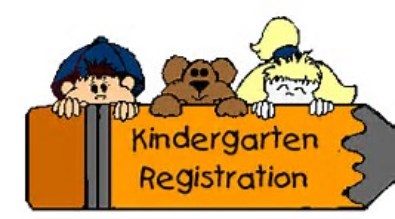 2017-2018 Registration & Address Verification will take place from April 21st - May1st. Parents will need to complete online registration for their student and bring in a current proof of address. Acceptable forms are light/gas bills, lease or mortgage papers.
Fundraiser start date: 3/10/2017
Order Forms due: 3/22/2017
Collect payment at the time you take orders. Make checks payable to Anderson PTO or do an online order at
http://www.pizzakit.com/fundraising-products?shop=1&f=329810&s=203354
Pick Up Orders & shop at the BOGO Book Fair: 4/14/2017 3:00-6:00 p.m.
We will not be responsible for any kits remaining as we do not have storage onsite for them-they will be donated to a local charity.
PRINCIPAL'S PAGE
about 1 year ago
A Note from Principal Gorman

Anderson is a special place for children. We cherish each and every one of them and endeavor to provide a world-class education, while inspiring a life-long love of learning. We are committed to using proven strategies and techniques that ensure our students make extraordinary academic growth. We also accept the profound responsibility of providing a nurturing environment in which students feel safe and can focus on maximizing their potential.
The staff at Anderson is dedicated to helping our students learn the importance of respect and responsibility. We utilize a Positive Behavior Support approach to establish our school-wide expectations and we have a variety of creative ways to reinforce positive behavior.
We realize that the likelihood of providing an exceptional education is greatly increased when we partner with parents. Consequently, we enthusiastically encourage parent involvement. Whether you are able to help out in the classroom, participate in school activities, serve as a member of our PTO, or simply support the learning of your children from home, we are eager to work with you to see what future we can create for our kids!
When we combine a dedicated, passionate staff with actively engaged and supportive parents, the results for our students will be remarkable!
At your service,
Sean Gorman